Ismar designed several Jewish ceremonial objects, among them these Hanukkiot. We don't know when they were made, although there is among Ismar's papers a receipt dated 1957 from J. Sloves Silver Center at 149 Canal Street. They made a "channukah lamp and yahrzeit candle holder" as samples, that if not sold, would be bought by the artist.
A second Hanukkiah.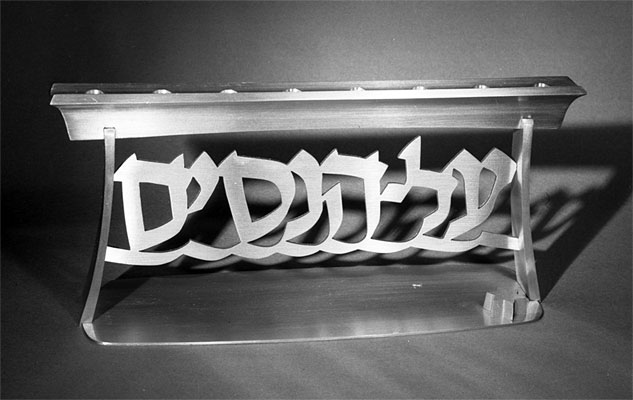 A model for a Hanukkiah, also possibly made for J. Sloves Silver Center.
Two antique Hanukkiot, that Ismar David enjoyed and kept displayed in his home.