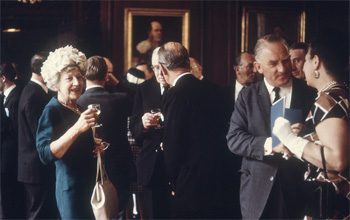 In the summer of 1966, Dorothy and Ismar David went on holiday to Europe. They arrived in London on May 25 and left for France on the 3rd of June. Sometime in between they attended this event. Beatrice Warde wears the flowery hat. Behind her to the right, partially hidden and facing forward, is Stanley Morison. Dorothy David, on the right, wears white gloves.
Dorothy talks to Stanley Morison.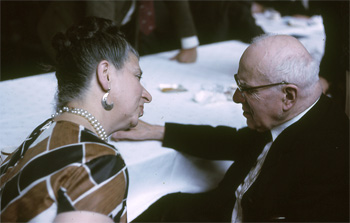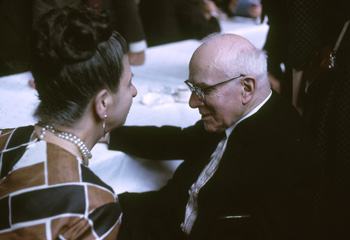 Who are these men?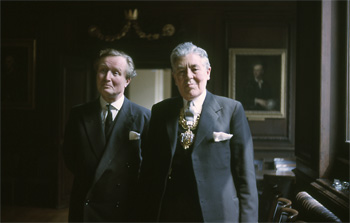 A photo of a group photo, from the same London 1966 roll of film. Dorothy is third from right sitting; Ismar, fourth from right standing.