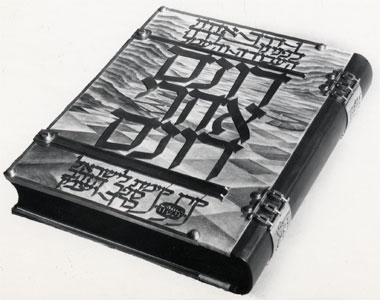 Not strictly speaking a book, but more properly termed a decorative binding, this volume is one of several Golden Books that Ismar designed for the Jewish National Fund, the Keren Kayemet Le-Israel. It commemorates Chaim Weizmann in 1948. "There is one way in front of us, the way of work and labor. Dunam by dunam."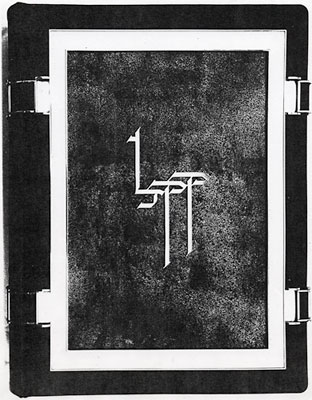 The Golden Book bindings were made to contain the names of contributors to the Trees for Israel fund. The KKL commissioned a new binder after a few opening pages had been completed and then used them until full, regardless of the timespan.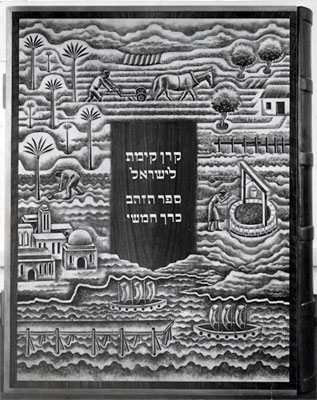 Volume 5 above covers 1931 through 1938. Winning the 1932 competition to design this cover gave Ismar the chance to emigrate to Palestine.
Volume 6 is entitled Gate for the Redemption of the Country.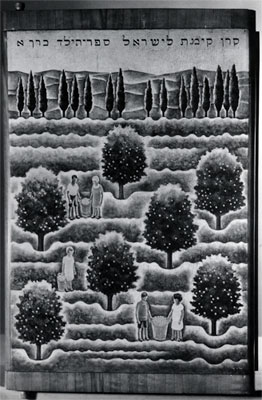 The volume above is entitled The Book of the Child.
Volume 8 is above.