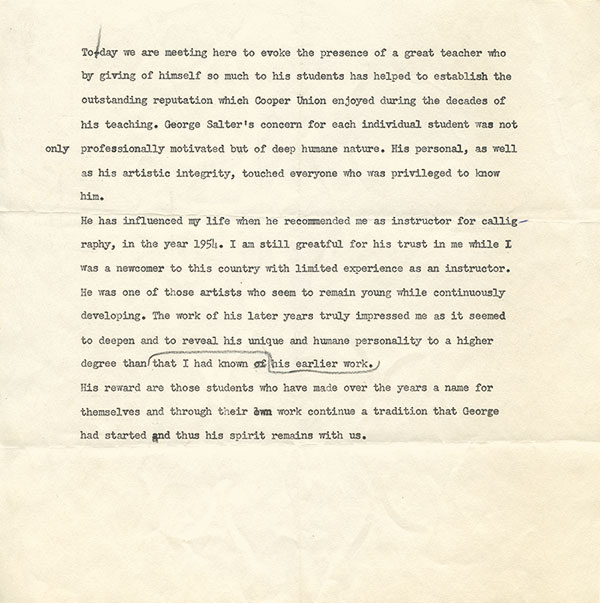 Ismar apparently gave this brief tribute to George Salter at Cooper Union some time after Salter's death (October 31, 1967.)
Today we are meeting here to evoke the presence of a great teacher who by giving of himself so much to his students has helped to establish the outstanding reputation which Cooper Union enoyed during the decades of his teaching. George Salter's concern for each individual student was not only professionally motivated but of deep humane nature. His personal, as well as his artistic integrity, touched everyone who was privileged to know him.

He has influenced my life when he recommended me as instuctor for calligraphy, in the year 1954. I am still greatful for his trust in me while I was a newcomer to this country with limited experience as an instructor. He was one of those artists who seem to remain young while continuously developing. The work of his later years truly impressed me as it seemed to deepen and to reveal his unique and humane personality to a higher degree than his earlier work that I had known.

His reward are those students who have made a name for themselves over the years and through their own work continue a tradition that George had started and thus his spirit remains with us.