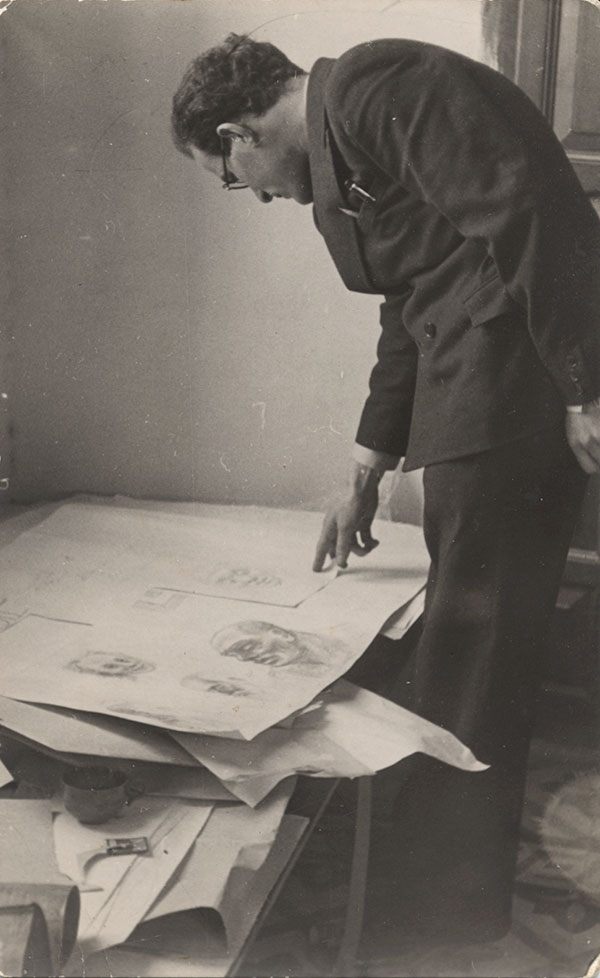 ↑The 1932 Jewish National Fund Golden Book.
←Ismar with some of his sketches.
He was a poor student and at the age of 13, left school to become an apprentice to a house painter. Four arduous years later, he entered Berlin's Städtische Kunstgewerbe- und Handwerkerschule, Charlottenberg. Originally planning to be a portrait painter, he discovered an aptitude for decorative arts and became what he termed an applied artist. As he finished his studies, Ismar won a competition to design the cover of a commemorative book for the Jewish National Fund in then Palestine. When they asked for his advice, he offered to travel to Jerusalem.