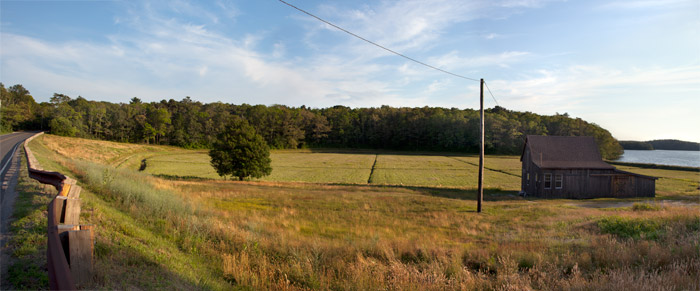 EDWARD SICOTTE divides his time between Briny Breezes, Florida and Cape Cod in Massachusetts. We three, Andy, Rebecca and Helen, spent a few days with him at his place in Mashpee, where the mosquitos are so big, just two of them can carry a man away, if he's not careful. On our last morning there, we sat down to breakfast in Ed's spotless kitchen. He baked refrigerator biscuits and told us a few stories.
One bowlful of anecdotes doesn't begin to reflect Ed's depth and surprises. Born and raised in Waltham, Massachusetts, Ed attended parochial grammar and high schools there. After many years of night school, he got his bachelor's degree from Northeastern. He was a USAF pilot during WWII, an air policeman during the Korean War, a Waltham beat cop, a father and husband. Today he is a retired chief of police, president of the Briny Breezes Shuffleboard Club, grandfather and staunch Obama supporter.
In every capacity, he has always been a sympathetic ("Oh, what the hell...") giver of second chances.